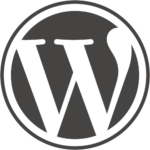 We are very happy to hear about the upcoming release of Wave Accounting's new API for developers. We have already begun developing WordPress plugins for its release. Integrations include Authorize.net payment processing (ARB, CIM, AIM), WooCommerce, TeamWorkPM API, and many more.
Accept Payments Through Authorize.net
These integrations will help you manage and synchronize your customer's billing information from one place, while accepting credit cards from the gateway provider of your choice, and regaining control of the design of your invoices, along with the ability for your customers to pay their balances online – directly from the invoice.
Request a Wave Accounting Plugin
If you're a Wave Accounting / WordPress user and are in need of a Wave Accounting WordPress Plugin, we would love to hear your feedback! Please leave us a comment below with your suggestions and requests, so we can develop plugins that support the largest community of users possible, and of course we will keep you updated here.
Thank you for your support!